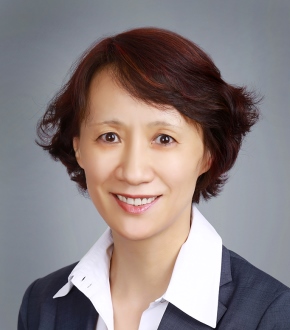 XU, Qinghong
Ph.D., Partner, Board Member, Attorney at Law, Senior Patent Attorney
Working Languages:Chinese, English
Download
Practice Experience:

Dr. Xu has expertise in all aspects of intellectual property matters, ranging from patent application preparation and prosecution, patent invalidation and litigation, to technology transfers, licensing, strategic alliances, R&D and commercialization collaborations. Dr. Xu also has advised clients on regulatory matters especially those before the Chinese National Medical Products Administration (NMPA). Since 2000, Dr. Xu has represented many multinational companies in hundreds of patent prosecution, counseling, licensing and litigation cases in technical areas of medical, chemical, pharmaceutical, biotechnology, and mechanical in both the U.S. and China. Dr. Xu joined Lung Tin in 2009.

Dr. Xu is admitted to practice before the District of New Jersey, and the New York and New Jersey State courts, and registered to practice before the United States Patent and Trademark Office.

Work Experience:

Lung Tin Intellectual Property Agent Ltd., Partner, Board Member
Goodwin Procter LLP (New York), Patent Attorney
Fish & Richardson P.C. (Boston, New York), Patent Agent
Orchid BioSciences, Inc. (Princeton, New Jersey), Senior Scientist

Education/Trainings:

C.H. Li Memorial Postdoctoral Fellow, the Rockefeller University
J.D., New York Law School
Ph.D., University of Minnesota, in Chemistry,
B.S., Peking University, in Organic Chemistry
Publications/Presentations:

Author, "Commercializing Patented Technologies at Chinese Universities," January 2019 Issue, LESI Les Nouvelles
Lecturer, "Introduction to Hatch-Waxman Act and ANDA Litigation in the U.S.," March 2018, Shanghai, Development of Drug Innovation and Generic Drug Symposium
Author, "SMEs: Patent Challenges and Policies in China," September 2017 Issue, LESI Les Nouvelles, Volume LII Number 3 [ISSN 0270-174X]
Moderator, "Workshop: Asian Patent Challenge", May 2016, LESI Annual Conference 2016
Speaker, "Patent Litigation: China Practice", January 2014, the Netherlands, C5's 6th Forum on Pharma & Biotech
Speaker, "Sino-U.S. Patent Practice Symposium", 2013, U.S., Member of China Delegation invited by SIPO

Social Activities:

The Top 1000 China IP Experts, Aisa IP

IP Star, Managing IP (2018-)

Vice Chair (LES China), Patent and Technology Licensing Committee, LESI Committee 2019-Present

Expert of the IP Cases Base of Supreme People's Court of PRC

Member of IP and Green Technology Committee, AIPPI China Branch

Working Languages:

Chinese, English