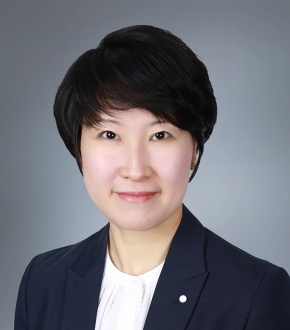 WU, Di (Deland)
Partner, Manager, Senior Trademark Attorney
Working Languages:Chinese, Japanese, English
Download
Practice Experience:

Ms. WU is very experienced in trademark opposition, invalidation, administrative litigation, trademark application, layout and analysis on strategic brand program of enterprises, and particularly in dealing procedures after trademark right affirmation and sophisticated administrative or litigation cases. She has had a significant impact for her strong expertise in multiple cases handled. Ms. WU has represented many Fortune 500 companies in over thousands of trademark prosecution and litigation cases. The cases dealt with by Ms. WU have been awarded as the excellent cases by China Trademark Association. The "Kyocera" trademark opposition review administrative lawsuit handled by her has made the trademark of the right holder recognized as a well-known trademark through judicial channels.

Ms. Wu joined in Lung Tin in January, 2012.

Work Experience:

Lung Tin Intellectual Property Agent Ltd., Senior Trademark Attorney, Partner, Manager of the Trademark & Copyright Department
KYORITSU INTERNATIONA, Trademark Attorney, Principal of Chinese market

Education/Trainings:

Master of Economic Science, Nankai University, in Economic Science
Bachelor of Economics, Nankai University, in Economics

Publications/Presentations:

Author, "Res Judicata in Chinese Trademark Review and Adjudication Proceeding:Acceptance of New Facts", January 2018, Lung Tin Newsletter
Author, "Administrative litigation case concerning Kyocera Group's appeal against the Decision Referring to the Review of opposition made by the Trademark Review and Adjudication Board under the State Administration for Industry and Commerce", June 2017, China IP Magazine
Speaker, "The Nature of Brand Protection and Case Analysis", the 5th China-US Intellectual Property Summit Forum, November 2016, Shenzhen, China
Author, "Practice in the Protection of Computer Fonts", February 2016, MIP
Author, "Prior User vs. Trademark Registrant: Current Chinese Practice", September 2014, Lung Tin Newsletter
"Study on Unfair Competitive Cases in Trademark Registration", Trademark Annual Meeting, August 2012, Kunming, China

Social Activities:

Outstanding Individual, "Right Affirmation and Strategies in Trademark", 2019, WTR 1000
Advisory Committee Expert, (Beijing) Base Expert for Instructions and Research on IP Cases, Supreme People's Court
Individual Director Unit, China Trademark Association
Deputy Director of the International Exchange Development Committee, China Trademark Association
Working Languages:

Chinese, Japanese, English