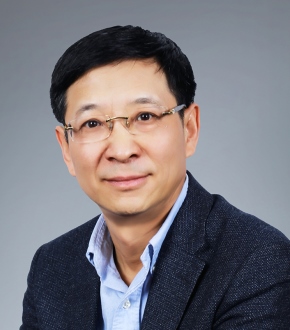 CHENG, Tai Keung
Founding Partner, President, Senior Patent & Trademark Attorney
Working Languages:Chinese, English
Download
Practice Experience:

Mr. Cheng has expertise in all intellectual property matters, including patent and trademark prosecution, litigation and portfolio, technology transfer and arbitration. He is very experienced in patent cases in technical areas of machinery, materials, automation, internet, electronics, communications, etc..Before founding Lung Tin in Hong Kong in 1994, Mr. Cheng was a scientist at the Research Institute of China Aviation Department, focusing on patent and trademark management and technology transfer.

Mr. Cheng was licensed to practice as a Chinese Patent Attorney in 1995; obtained the honorary certificate of "Important Contributions to the Patent Agency" issued by ACPAA in 2008; an expert in National IP Experts Database in China (research field: comprehensive management of intellectual property service industry), a National IP Leading Individual, and a National High Level Talent in Patent Agency Management since 2012; Leading Individual in Patent Agents elected by ACPAA in 2014; IP Analysis and Evaluation Expert in Major Economic Activities in Shaanxi Province in 2015; Four-star National Outstanding Patent Attorney elected by China Intellectual Property News in 2016; National Trademark Leading Professional issued by CTA in 2016.

Work Experience:

Lung Tin Intellectual Property Agent Ltd., Founding Partner, President
Research Institute of China Aviation Department, Scientist
Research Institute of China Machinery Department, Engineer
Education/Trainings:

M.S., Harbin Industrial University, in Material Science
B.S., Inner Mongolia Industrial University, in Mechanical Engineering
Social Activities:

Former Vice President, International Federation of Intellectual Property Attorneys (FICPI) China Chapter
Standing Board Member of China Intellectual Property Society (CIPS)
Standing Board Member of All China Patent Agents Association (ACPAA)
Standing Board Member of China Trademark Association (CTA)
Member of International Association For the Protection of Intellectual Property (AIPPI)
Member of International Trademark Association (INTA)
Member of Licensing Executives Society (LES)
Publications/Presentations:

Speaker, "Establishing Integrated Intellectual Property Strategy", August 2018, Beijing, 9th China Patent Annual Conference
Speaker, "Breakthrough—How to Realize IP Operation under the Mode 'IP + Capital' ", September 2017, Beijing, 8th China Patent Annual Conference
General Editor, "3rd Episode of Attorney's Perspectives On IP Practice", October 2018, Intellectual Property Publishing House
General Editor, "2nd Episode of Attorney's Perspectives On IP Practice", October 2016, Intellectual Property Publishing House
General Editor, "1st Episode of Attorney's Perspectives On IP Practice", October 2014, Intellectual Property Publishing House
Working Languages:

Chinese, English